Siemens 7MF4033 7MF4233 7MF4333 7MF4433 7MF4533 SITRANS P DS III Pressure Transmitters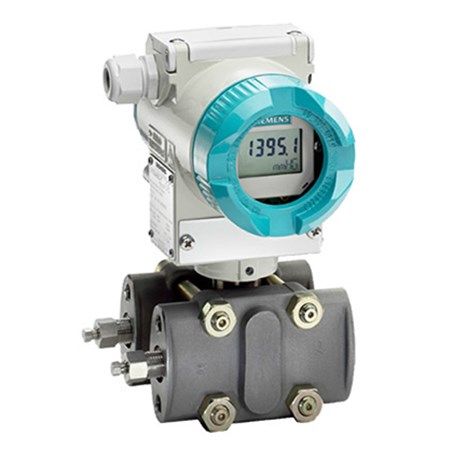 SITRANS P DSIII DESCRIPTION of Siemens 7MF4033 7MF4233 7MF4333 7MF4433 7MF4533 SITRANS P DS III Pressure Transmitters
The SITRANS P DSIII series includes digital pressure transmitters for measuring gauge pressure, absolute pressure, differential pressure, flow and level.
Even the standard devices offer comprehensive diagnostics and simulation functions with high reliability. The suitability for use in SIL2 circuits has been certified by external test institutes.
With Profibus transmitters, the new PROFISAFE technology guarantees uniform safety from the control system down to the transmitter.
SITRANS P DSIII Detail of Siemens 7MF4033 7MF4233 7MF4333 7MF4433 7MF4533 SITRANS P DS III Pressure Transmitters
ACCURACY ≤ 0.075 %
Long-Term Stability ≤ 0.25 % / 60 months
Measuring range
0 – 10 mbar (0 – 0,4 inchH2O) to
0 – 400 bar (0 – 5800 psi)
SITRANS P DSIII Benefits of Siemens 7MF4033 7MF4233 7MF4333 7MF4433 7MF4533 SITRANS P DS III Pressure Transmitters
• Extensive diagnostics and simulation functions
• Suitable for installation in SIL 2 applications in accordance with IEC 61508 /IEC 61511. In the PROFIsafe version, it guaranteess maximum communication safety up to the control system level
• Wide range of certification and approval e.g. ATEX EEx ia, EEx ib, Dust protection, FM, CS
• Option of using a simulation function for loop check functions
• Opens up a host of different bus communication options for you: HART, PROFIBUS PA, PROFIsafe or FF
Ordering Codes of Siemens 7MF4033 7MF4233 7MF4333 7MF4433 7MF4533 SITRANS P DS III Pressure Transmitters
7MF4033-1DA10-3AB6-Z 7MF4433-1CA02-3AB6-Z 7MF4433-1DA02-3AB6-Z 7MF4433-1BA02-3AC6 7MF4033-1EA10-3AC1-Z 7MF4033-
1BA10-1AC1-Z 7MF4433-1FA02-3AC1-Z 7MF4433-1DA02-2AB7-Z 7MF4433-1CA02-2DB7-Z 7MF4433-1FA02-2AB7-Z 7MF4033-1BA00-
2DB7-Z 7MF4033-1BA00-1AB7-Z 7MF4033-1BA00-1AA1-Z 7MF4033-1DA00-1AA1-Z 7MF4033-1CA00-1AA1-Z 7MF4033-1DA00-2AB7-Z
7MF4033-1EA00-2AB7-Z 7MF4033-1DA00-2DB7-Z 7MF4433-1BA02-1AA1-Z 7MF4433-1EA02-1AA1-Z 7MF4433-1DA02-1AA1-Z 7MF4033
-3DA00-2AA7-Z 7MF4033-3EA00-2AA7-Z 7MF4033-1EA20-1AB1 7MF4033-1GA20-1AB1 7MF4033-1DA00-1AB1 7MF4033-1DA10-1BC7-Z
7MF4033-1EA00-1AB1 7MF4033-1FA00-1AB1 7MF4033-3EA00-3BB7-Z 7MF4033-3DA00-3BB7-Z 7MF4033-1BA10-3AB1-Z 7MF4033-
1CA10-3AB1-Z 7MF4033-1DA10-3BB1-Z 7MF4033-1EA10-3BB1-Z 7MF4033-1EA10-3AB1-Z 7MF4033-1FA10-3AB1-Z 7MF4033-1EA00-
1AA6-Z 7MF4033-1FA00-1AA6-Z 7MF4033-1EA10-2AC1-Z 7MF4033-1DA00-2BA7-Z 7MF4033-1BA00-2BA7-Z 7MF4033-1DA00-2AA7-Z
7MF4033-1DA00-3DC6-Z 7MF4033-1DA00-3AC6-Z 7MF4033-1EA00-3DC6-Z 7MF4033-1EY00-3DC6-Z 7MF4033-1FY00-3AC6-Z 7MF4033
-1DA00-1AA6-Z 7MF4033-1CA00-1AA6-Z 7MF4033-3DA00-2BA7-Z 7MF4033-1EA10-2AB1-Z 7MF4033-1BA10-2AB1-Z 7MF4033-1DA10-
2AB1-Z 7MF4033-1CA10-2AB1-Z 7MF4033-1DA50-2DB6-Z 7MF4033-1DA00-2DC6-Z 7MF4033-1DA10-2BC7-Z 7MF4033-1BA10-2AC1-Z
7MF4033-1CA10-2AC1-Z 7MF4033-1DA10-2AC1-Z 7MF4033-1EA10-2AC1-Z 7MF4033-1FA10-2AC1-Z 7MF4033-1BA10-2AB6 7MF4033-
1GA10-3AA6-Z 7MF4033-1DA00-3AB6-Z 7MF4033-1EA00-3AB6-Z 7MF4033-1FA00-3AB6-Z 7MF4033-1BA10-3AA6-Z 7MF4033-1CA10-
3AA6-Z 7MF4033-1BA00-3AB6-Z 7MF4033-1GA10-3AB6-Z 7MF4033-1GA00-3AB6-Z 7MF4033-1BA00-3BD6-Z 7MF4033-1DA00-3AD6-Z
7MF4033-1DA00-3BD6-Z 7MF4033-1DA00-3BC6-Z 7MF4033-1EA00-3BC6-Z 7MF4033-1FA10-3AA6-Z 7MF4033-1GA00-3AA6-Z 7MF4033
-1GA00-3BD6-Z
Siemens 7MF4033 7MF4233 7MF4333 7MF4433 7MF4533 SITRANS P DS III Pressure Transmitters
7MF4233-1DA10-2AC1-Z 7MF4233-1FA10-2AC1-Z 7MF4233-1GA10-2AC1-Z 7MF4233-1FA00-2AA7-Z 7MF4233-1DA00-2AA7-Z 7MF4233
-1FY00-2AA7-Z 7MF4233-1FA10-2AB1-Z 7MF4233-1GA10-2AB1-Z
Siemens 7MF4033 7MF4233 7MF4333 7MF4433 7MF4533 SITRANS P DS III Pressure Transmitters
7MF4433-1BA02-1AB1-Z 7MF4433-1BA22-1AA1 7MF4433-1EA22-1AA1 7MF4433-1FA22-1AA1 7MF4433-1HA22-1AA1 7MF4433-3EA02-
3BB7-Z 7MF4433-1CA02-3AB1-Z 7MF4433-1DA02-3AB1-Z 7MF4433-1EA02-3AB1-Z 7MF4433-1FA02-3AB1-Z 7MF4433-1GA02-2AA7-Z
7MF4433-1BA02-3DC6-Z 7MF4433-1DA02-1AA6-Z 7MF4433-1FA02-1AA6-Z 7MF4433-1BA02-1AA6-Z 7MF4333-1FA02-1AA7-Z 7MF4433
-1EA02-2AA7-Z 7MF4433-1CA22-2AA7-Z 7MF4433-1DA22-2BA7-Z 7MF4433-3EA22-2BA7-Z 7MF4433-3DA22-2BA7-Z 7MF4433-1DA02-
2DB6-Z 7MF4433-1DA02-1BA1-Z 7MF4433-1CA02-1AB1-Z 7MF4433-1EA02-2AB1-Z 7MF4433-1CA02-2AB1-Z 7MF4433-1FA02-2BC7-Z
7MF4433-1EY22-1AA1-Z 7MF4333-1HA02-2EB1-Z 7MF4433-1FA42-2EB1-Z 7MF4433-1FA02-2DC6-Z 7MF4433-1CA02-2DC6-Z 7MF4433
-1BA02-2AC1-Z 7MF4433-1BA02-2AC1-Z 7MF4433-1DA02-2AC1-Z 7MF4433-1EA02-2AC1-Z 7MF4433-1FA02-2AC1-Z 7MF4433-1DY02-
2AC1-Z 7MF4433-1EA02-2AC7-Z 7MF4433-1DA02-2AC7-Z 7MF4433-1GA02-2DC6-Z 7MF4433-1FY02-2BC6-Z 7MF4433-1DA42-3AB6-Z
7MF4433-1HA22-3AB6-Z 7MF4433-3BA02-2AA6-Z A01
Siemens 7MF4033 7MF4233 7MF4333 7MF4433 7MF4533 SITRANS P DS III Pressure Transmitters
7MF4333-1FA02-3AA6-Z 7MF4333-1FA02-3AB6-Z 7MF4533-1EA12-1AA1 7MF4533-1FA32-3AA6-Z 7MF4633-1EY02-2BB6